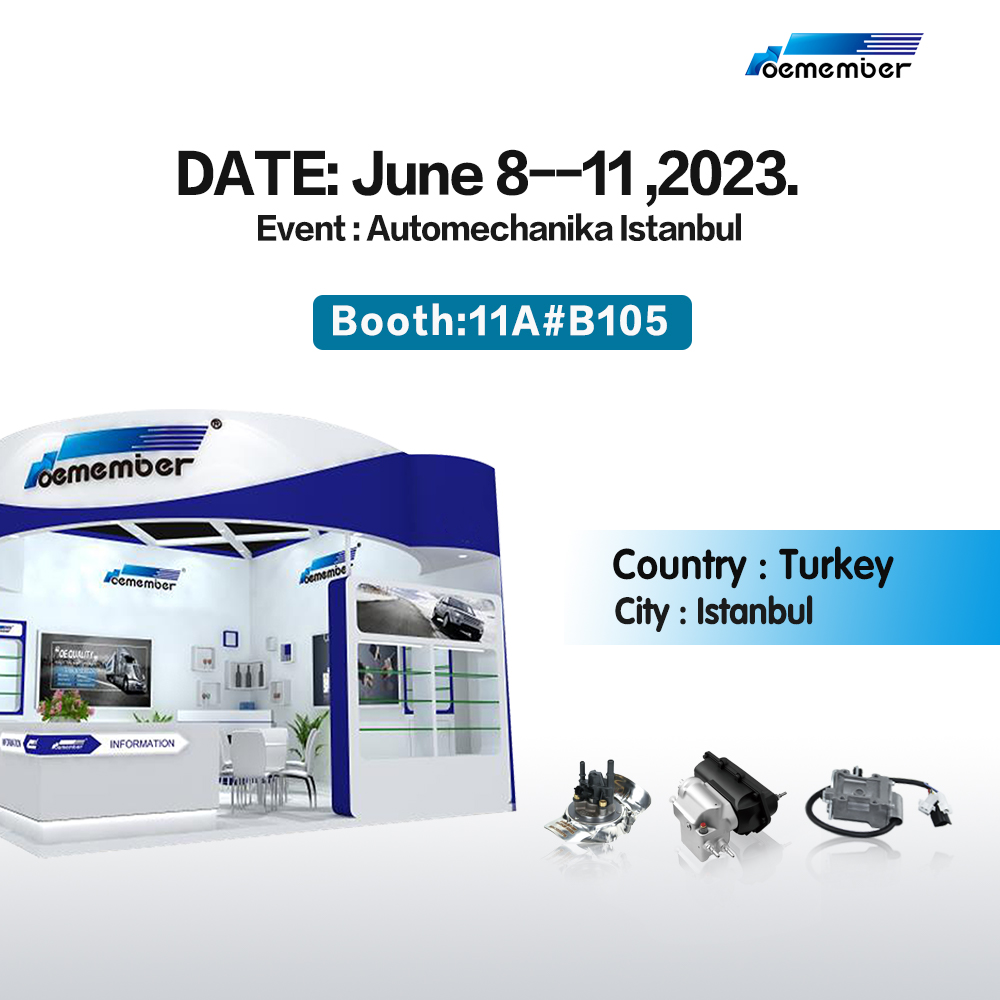 Dear everyone,
We hope this message finds you well. We are excited to announce our participation in the upcoming Automechanika Istanbul event, taking place from June 8th to 11th, 2023. We cordially invite you to visit our booth, located at 11A#B105.
Having recently attended successful exhibitions such as Automec Brazil and the MID American Trucking Show, we are thrilled to continue our global presence and showcase our latest products and solutions in Turkey. Automechanika Istanbul provides an excellent platform for industry professionals like yourself to explore cutting-edge technologies, engage in fruitful discussions, and establish valuable partnerships.
Event Details:
Date: June 8th - 11th, 2023
Event: Automechanika Istanbul
Booth: 11A#B105
At our booth, you will have the opportunity to learn more about our diverse range of offerings, discuss potential collaborations, and discover how our products can enhance your business operations. Our knowledgeable team will be available to provide detailed insights and address any queries you may have.
We look forward to meeting you at Automechanika Istanbul and showcasing the latest innovations in the automotive industry. Your presence at our booth will be highly appreciated. Feel free to schedule a meeting in advance by replying to this email or contacting our team directly.
Please mark your calendar for this exciting event, and we eagerly anticipate welcoming you to our booth at Automechanika Istanbul.
Best regards,