On November 24, bauma China 2020 Shanghai Construction Machinery Exhibition opened successfully.
MAN engine has attracted a lot of attention in this exhibition due to its rigorous pursuit of excellence and continuous innovation of technological breakthroughs.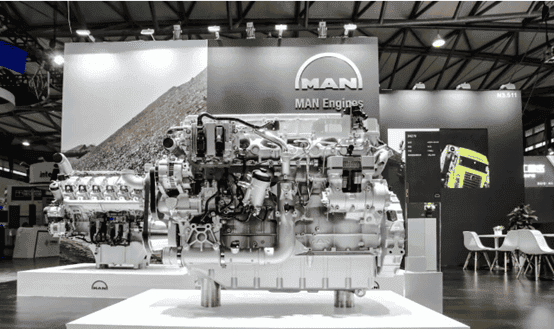 In the first half of this year, coVID-19 had a short-term negative impact on the construction machinery industry.
With the periodic victory in China's fight against the epidemic, the resumption of work and production proceeded smoothly, and sales of construction machinery soared.
The industry's gradual recovery has given China's manufacturing sector a shot in the arm.
Reliability and economic efficiency are more important than ever to the construction machinery industry because of increasing time and cost pressures.
Both in daily operations and
In terms of the full life cycle cost, MAN engine can always ensure the reliability of mechanical equipment.
Experience German ingenuity.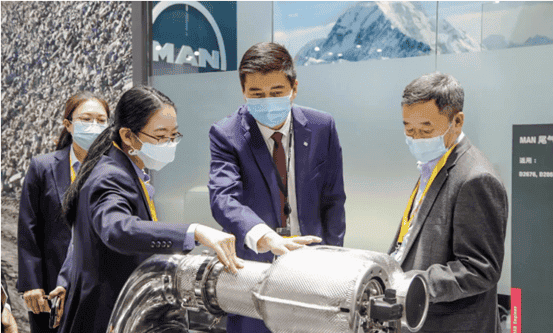 The German craftsmanship of focus and German manufacturing rigor is known around the world.
In the N3 pavilion inside Shanghai New International Expo Center, there are also an endless stream of visitors coming to observe and consult MAN engine.
As a representative of MAN engine, D4276 engine debuted in Bauma, Germany in 2019. It is the most powerful non-road inline 6-cylinder engine that MAN engine has launched so far.
For the construction machinery engine, MAN also specially demonstrated the new generation V-12 cylinder non-road engine D2862, which has compact structure and excellent fuel economy index.
In addition, the modular EGA (tail gas aftertreatment) system, also on display at the show, also ensures that the engines comply with Euro 5 emission standards.
Key technologies to meet national standards for emissions
Innovative technologies, including the use of variable section turbochargers and a common rail fuel injection system up to 2500bar, enable MAN engines to run more smoothly, have better performance, lower fuel consumption, fewer soot particles and lower pollutant emissions
Unified integration, convenient digital output
Universal engine interface, power plant can be seamlessly integrated into the system environment, the future can be installed digital and network components.
These fully integrated controls are suitable for a variety of mechanical transmission systems and electrical ports.
Intelligent service, overall solution